DRL Systems: Innovative Automation Solutions since 1997
DRL Systems is solidly rooted in custom machine engineering. We are particularly skilled at delivering turnkey solutions that contain a high proportion of innovative machinery.

DRL has designed, built and installed custom automation solutions for customers in a broad range of industries. They include food processing, metal foundries, wood, metal and flooring products manufacturing, industrial and consumer product development and beverage distribution.

Our exposure to a broad range of technologies has allowed us to approach problems without any preconceived notions about what the solutions should look like.

Instead, we have become experts at complementing off-the-shelf technologies with innovative custom solutions to generate the greatest ROI for our customers.

In 2002, we developed a custom order-preparation system for a beverage distributor. The high volumes and SKU concentrations could not be addressed cost-efficiently with existing technologies, so DRL developed, patented and installed new technology to meet the requirements.

In the course of this project, we investigated a range of inventive designs and discovered significant market opportunities for our order-preparation technology. We decided to focus our resources on this market and develop a portfolio of core technologies that could generate very attractive ROI under a broad range of volume and SKU distributions. DRL Systems sold its first InnoPick automated order preparation system in 2011.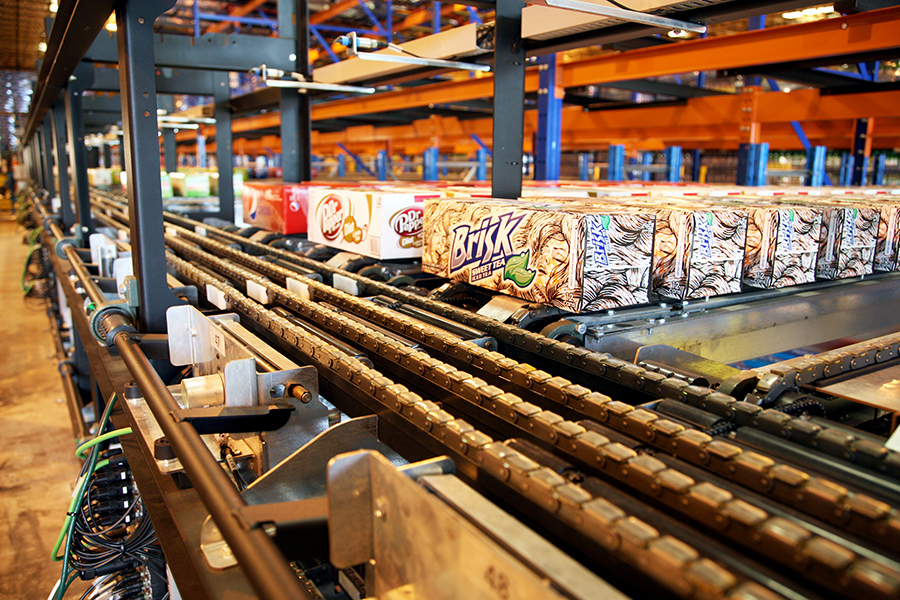 Another related technology that begged for some DRL attention was mixed case palletizing. In 2003, DRL took the first steps in that direction by pushing a standard low-cost layer palletizer beyond its program and enabling it to produce mixed case patterns, albeit from a limited number of packaging formats. We have worked extensively since then our most recent iteration can produce beautiful and stable pallets, at high speed and with very little top-off. One DRL palletizer can do the work of two robotic palletizing cells, at a much lower cost, and with just as much long term reliability.

What does the future hold for DRL?
Our focus today is on bringing InnoPick to the market. We have been very happy with the performance of our installed systems. We believe there is a large untapped market for automated order preparation in distribution centers, both large and small, where InnoPick can be a great fit.
"Simplicity is the ultimate sophistication"
This quote has been attributed to Da Vinci, and was known to be a favorite of Steve Jobs. It resonates deeply within the culture of DRL and we approach every new challenge with that philosophy in mind.

We look forward to working with you!